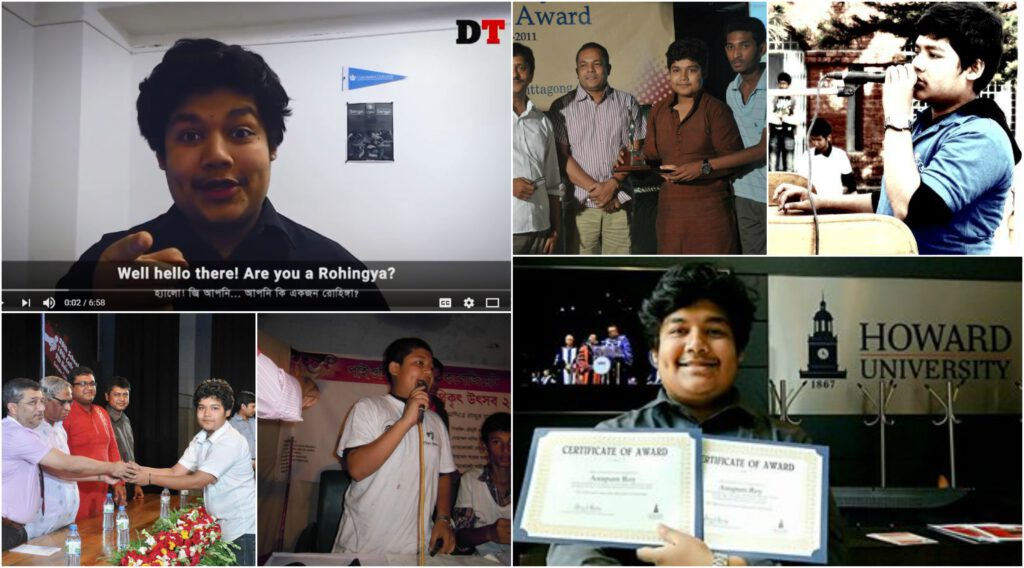 Anupam Debashis Roy is a Bangladeshi writer, speaker and activist.
He is a member of the alternative media and anti-authoritarian activism group Muktiforum. He is most known for his columns and political activism against authoritarianism in Bangladesh and abroad. He is also the author of storybook Sontan (The Offspring) and Opraproboyoskota (Non-adulthood), a book of poems.
Aside from being an author an activist, Roy is also known for his satirical political videos published on YouTube and Facebook. His web series Choromchitro (The Radical Report) has been widely acclaimed. He has also made an explainer series in collaboration with Dhaka Tribune titled The Breakdown.
Bibliography
Research
Shahbag Stolen? Third Force Dynamics and Electoral Politics in Bangladesh (2018). South Asia Research, 38(3_suppl).
Saving What Never Was: Legal Frameworks for Protecting Indigenous Land in the Chittagong Hill Tracts. NYU Undergraduate Law Review, Vol1, Issue 1.
Literature
Opraptoboyoskota (Non-adulthood), Somoy Prokashon, 2015
Sontan (The Offspring), Roy Prokashoni, 2014
See Also
Muktiforum